2015 WAS INCREDIBLE
The 2015 Horsewomen by Grace retreat is now just a memory, but what an incredibly sweet memory it is!
God's presence & protection could be felt all around us throughout the weekend. We were incredibly blessed with beautiful weather, fun rides in the hills & lots of laughs working cattle.
Our speaker, Heather Sharp, not only kept us entertained throughout the weekend with her amazing, and often times funny, stories, but rode with us as well.
Sue Carter blessed us by leading us in music worship.
We giggled and laughed (as well as worked off some of the delicious V6 dinner)
as Erlinda Sullivan taught us how to do some line dances.
We had wonderful sharing during our Bible study and of course, Pastor Josh closed out the weekend with a rich & thought provoking church service. Take a look at the following video to get an idea of how great a weekend it was.
https://youtu.be/m0JNViIDOCY
---
---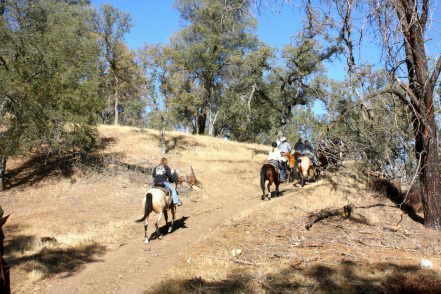 We....
RODE...the beautiful hills of theV6 Ranch
RELAXED...and enjoyed our time with the Lord, our horses & our new
friends
REFLECTED...on God's Word and His love and will for us
RENEWED...our relationship with the Lord and our horses
REJOICED...at God's love for us and all the beauty around
us
&
(REPEAT AS NEEDED)





This year's speaker was retired US Air Force pilot, commercial pilot and author,

HEATHER SHARP


ABOUT HEATHER





It is a miracle that Heather is alive today. She had not one, but TWO freak accidents. In the first accident, she was T-boned at highway speeds. She had a crushed pelvis and a mild traumatic brain injury. The ambulance that responded to the scene thought she was dead. Two years later, a tree fell on her head. Ironically, the same helicopter team responded and, again, they thought she was dead. They rushed her to the hospital where portions of her skull had to be removed to stop the bleeding on her brain. In addition to the severe brain injury, she also had 12 fractures in her back.

But God had plans for Heather and He is was not ready to call her home. He kept sending her back! Today, Heather relays her story with humor and candor. She strongly believes her miraculous recovery is thanks to God.

She now realizes that her life is unique. Growing up, Heather thought her life was normal. Didn't every girl get up at 3 a.m. to help her dad (a vet) do surgery on a cow, compete in rodeos every weekend, and give riding lessons to pay for flight training? When Heather became the only female in her Air Force pilot training class, she realized that her life might be a little unconventional. She flew the C-130 for the USAF, and the Airbus 320 and the Boeing 747 worldwide for Delta Air Lines.

Heather will not only speak both Friday and Saturday, but plans to be on our rides and is more than willing to talk with you and share what a patient with a brain injury or a traumatic event might be going thru. Each case is different and Heather doesn't have the all the answers, but can offer her perspective and insight. God has used her to help many people see things in a different way.

Now at 48 years old, Heather lives in Minnesota, with her husband and two teenage sons. She has written two books, one which is being made into a screenplay, and is currently working on a third book.





---
---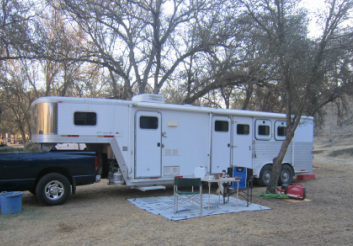 1) Camping- tent, camper, RV, horse trailer (sorry, no hookups available) bathrooms and showers available---$500

---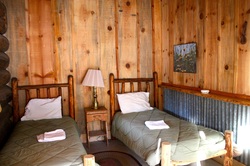 2) If camping isn't your thing, you may rent a room at the bunkhouse with showers and bathrooms adjacent...$613/double occupancy
---
---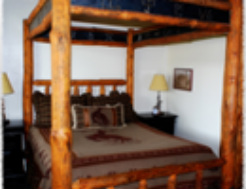 3) Or if you like a little more "luxury" (private baths) you can rent a room at the Lodge...$694/double occupancy
---
Above fees include-

-all meals (Thursday dinner, breakfast, lunch & dinner Friday & Saturday, & breakfast Sunday)
-snacks
-hors d'oeuvres & wine before dinner
-paddocks, with water, for horses (you can bring more than one horse)
-all retreat activities
-guided trail rides
-team sorting/cutting/roping at the arena with wranglers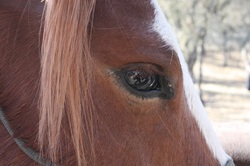 DON'T HAVE A HORSE TO BRING?

The V6 ranch horses are available for rent.
Rental fee is $225 for the weekend.




---
In case rooms are not available,
Luv2Camp RV
, has travel trailers available for rent. For rental rates, delivery and set up costs, please contact them at 1-888-898-2267 or visit their website at
www.pasoroblesrvrentals.com