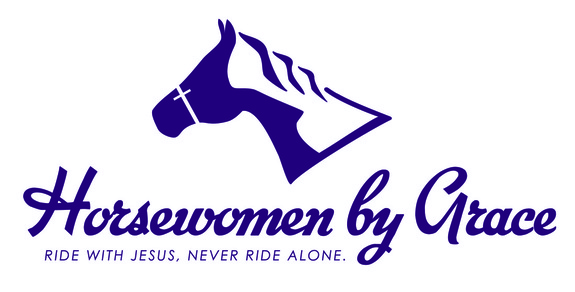 2018 RETREAT IS FULL!
PLEASE NOTE: Although the retreat is full, we understand "life happens!" and someone who has registered for the retreat is unable to attend.
.
With this in mind, we will be keeping a waiting list of those who would like to attend this year's retreat should an opening occur.
Please email or call if you would like to be put on the waiting list.

WELCOME and thank you for your interest in Horsewomen by Grace. Designed for women 21 years and older, the purpose of the retreat is for the attendees to RIDE,
RELAX, REFLECT, RENEW & REJOICE.
​ This year's retreat will be
Nov. 8, 9, 10, & 11
More about this year's retreat speaker and activities to come!
We hope you enjoy perusing the website and if you have any questions, please feel free to contact us.


THIS YEAR'S SPEAKER IS KAYCEE GRAHAM

A little about Kaycee.....
My story is one of redemption. Based on statistics, I should currently be an addict, have deep hatred of men, and not have a stable home. According to the world, I was to perpetuate what I was raised in; Abuse, addiction, abandonment, instability, hatred, the list goes on. But God. It is only He who could perform the work that has been done in me. The name of Jesus has empowered me to beat the odds and be proof of "He whom the Son sets free, is free indeed." I've had to walk through many levels of forgiveness. One of the key things that has helped me with forgiveness is understanding who God actually is, and not just what I was taught about Him. He loves to reveal Himself to us. I believe that seeking out His true nature is a key to His freedom, and really having the personal relationship we are called to have with Him. I desire to spend my life showing people who He is, and empowering them to find out for themselves. The Lord loves to speak through all that He created. My heart for this retreat is that we will be overwhelmed by His attributes clearly revealed in nature. May we be enamored by His intentionality in creation, and come to know Him as "Abba, Father!"


ABOUT HORSEWOMEN BY GRACE
WHO ARE HORSEWOMEN BY GRACE?
Any woman who loves the Lord and horses, and desires to be with women of like minds.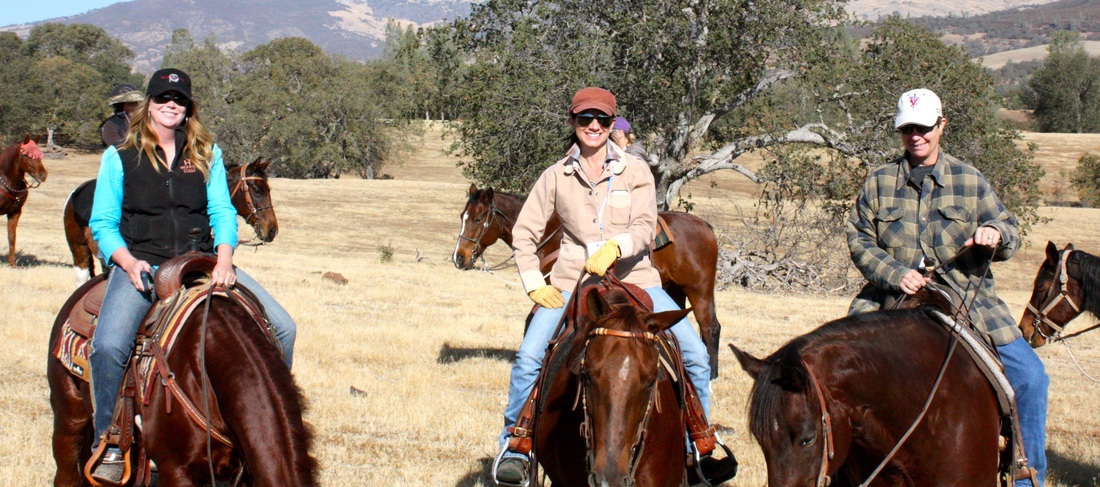 DO I HAVE TO HAVE A HORSE TO ATTEND THE RETREAT?
NO!!! We have women who attend the retreat that don't ride, but want to be with other women who love the Lord. If you don't have a horse, but would like to ride, the V6 has horses available(even for beginning or timid riders) for rent for the weekend.
WHERE IS THE RETREAT HELD?
​The retreat is held at the V6 Ranch, in Parkfield, CA. The V6 is a real working cattle ranch, nestled in the Cholame Valley. It envelops 20,000 acres of the most diverse and alluring country in the heart of central California.

​ Located an equal distance between Los Angeles and San Francisco, just a four hour drive from either city, the V6 Ranch offers the delight of bygone days in a world where fast is the average speed.

HOW DID "HORSEWOMEN BY GRACE" COME TO BE?
After an afternoon of riding and discussing God and His Word, a friend of mine mentioned that she wished there was a retreat where she could spend the weekend with other Christian women, ride her horse, and study God's Word. I told her there had to be something like that out there...a Christian horsewomen's retreat, so I set out to find it. I looked on and off for almost 2 years for that retreat, but there was nothing out there. Then one day God said "You do it". Which at that point I did my best Moses imitation and said "WHO ME????" (Now I know the bible SAYS Moses said to God "Who am I to appear before Pharaoh " Gen 3:11, but I really think he said " WHO ME???"). I tried to explain to God that I didn't know anything about putting something like this together, and that there must be something already out there. So I continued to search for almost another year.

Well God was patient, and during that year, He started putting different things and people in my life's path that I would need to do what He was calling me to do.

In April 2013, I finally conceded to His will and through His patient leading, the development of "Horsewomen by Grace" began. I've never had a moments regret.

I've met some amazing people on this journey and continue to be in awe of God's faithfulness, grace and power.
This is something I could have never done on my own.

I wasn't sure if this was going to be a one time thing, but God, in His way, let me know there would be more. In fact, I am beginning to believe that Horsewomen by Grace retreats may someday be occurring in other states. I am currently in the process of applying for a 501(c)(3) status.

This is a short version of how this all came to be and maybe someday we can sit down and I can share how God guided me though this journey. Just know this is for His glory.

If you think God may be leading you to attend our retreat or maybe host a Horsewomen by Grace retreat in your area, give me a call. Who knows what God may do!
God Bless,
Kriss Costa
---
2018 Christian Horsewomen's Retreat Nov. 8, 9, 10, & 11


---